Fire and Ice!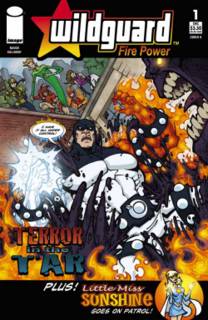 Wildguard: Fire power, one -shot by Todd Nauck!

Just wanted to let everyone know that today Todd Nauck's anticipated follow up to his hit Wildguard mini-series comes out.
Wildguard: Fire Power Written,penciled,inked,colored and even lettered by Todd. Jeez take a rest man. Any way hit your local comic shop and pick up a copy or head on over to http://www.wildguard.com/store/wildguardstore.html to pick up issues of the original mini-series. Help a brother out!
Later!